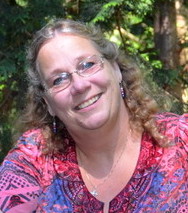 Welcome and thank you for visiting my website! I am a licensed mental health counselor in the state of Washington. In my practice, I provide individual counseling and psychotherapy to adults in the Skagit County area. My mission is to create a safe place to help individuals reach their full potential for connection and growth.
I believe that the connection between a therapist and client is the most important part of therapy and facilitates the healing process. When working with clients I am curious and I care about their life experiences, bringing a warm, safe place for them to talk and an open approach to the therapeutic relationships. I have been told that my calming presence and acceptance of others has helped clients feel comfortable and at ease. Each client deserves respect, validation, and to know what they have gone through in life is important. I work deeply at understanding their inner experience.
I invite you to learn more about me and my hours and fees.